Value-Based Care
How Has Healthcare Changed in the Past Decade?
Looking back on past healthcare predictions, what has changed in the healthcare landscape over the past ten years?
---
The healthcare industry has undergone massive change in the past decade. From advancing technology to a pandemic, there were some past predictions that could not have been foreseen.
Here are four advancements that we experienced in healthcare.
HNI Leaders talk about healthcare in 10 years. →
Use of Digital Technology Skyrockets
Technology advances at an incredible rate, so it is no wonder that more sophisticated systems have drastically changed the delivery and analysis of healthcare. Not to mention the increase in healthcare access for physicians, clinics and patients.
Ten years ago, it was under question whether clinics had the capacity or budget to incorporate handheld technology, such as iPads or data tracking software, into their workflow.
Today, we see widespread use of such technology that uses health data software → to streamline patient access, easily organize files electronically and track and analyze health data – leading to better health outcomes and a streamlined experience. →
Healthcare Analytics Becomes Mainstream
Increased process improvement was realized through the widespread use of Electronic Health Records (EHRs) and healthcare analytics.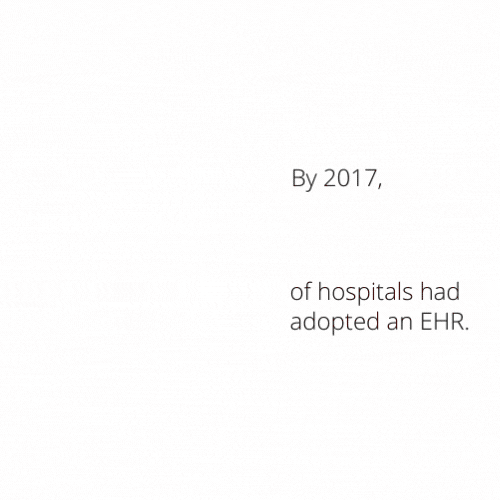 As told by ThriveAP →, "the implementation of healthcare analytics over the last decade has provided monumental opportunities for improvement in healthcare by offering insights into hospital management, patient records and engagement, spending, diagnosis' and more."
By 2017, 95% of hospitals had adopted an EHR (ThriveAP →).
HNI Healthcare uses our proprietary software, VitalsMD® →, to harness real-time, physician-generated data to provide analytics, reporting, communication, and a knowledge base to support value-based clinical decisions at the point of care.
Telemedicine Gains Traction
The concept of telemedicine was not new within the last decade, but the goal of being able to provide quality care gained credibility as demand and access expanded.
Telemedicine struggled to gain footing in part because "low reimbursement rates and interstate licensing and practicing issues limited its widespread use." (ThriveAP →)
In response to the boom in telemedicine, resulting from COVID-19 consumer trends, "CMS expanded the availability of telehealth through the use of waivers and flexibilities to ensure continued access to care." (National Law Review →)
Telemedicine is here to stay, and we can expect it to continue to expand in service offerings and popularity.
Value-Based Care is the Future
A 2012 prediction stated that, "the move to value-based reimbursement models is already in full swing, and is something that will not be reversed." (ThriveAP →)
Since then, health systems' investment into value-based care models has become a necessity. →
Value-based care incentivizes physicians and facilities to improve patient outcomes and lower extraneous spending on superfluous treatments.
---
You've seen what has changed in the healthcare landscape over the past ten years, now learn what we predict for the next decade.

What will the hospital look like? What will home care look like? How far will technology go, and will it be too far? What would it look like if we could affect the root causes of illnesses instead of treating reactively?
Stay up-to-date with the latest trends and insights.
---
---
Grow your knowledge
Join hundreds of other medical professionals.
Stay up-to-date with the latest value-based care news, innovation and technology.
Don't miss out!